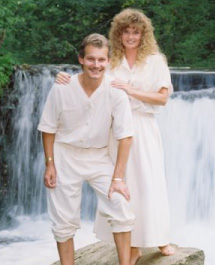 Welcome to the most comfortable cotton website on the net!
Here you will find great travel, lounge, and sleepwear, perfect for the beach, the boat, the cottage, or anywhere that a casual and relaxed look is desired. Our products are made from the highest quality 100% unbleached cotton fabrics. We also take the time to pre-shrink each individual garment, resulting in easy-care washing instructions. Simply machine-wash and tumble-dry. No ironing necessary.
Presently we have two fabrics to choose from. We categorize them as "lightweight" and "heavyweight". The lightweight fabric is a crinkle type cotton, very light and durable and a must for hot and humid weathers. It is similar to the sugar sac material of long ago. Our heavyweight fabric is a double-napped preshrunk flannel. This material is warmer and much cozier, great for the cottage or better yet, just to hang around in!
All of our designs are classics and always in style. We offer a wide range of sizes from XS-XXXL, including a custom order department so that everyone can enjoy our wonderful products.